Acknowledgements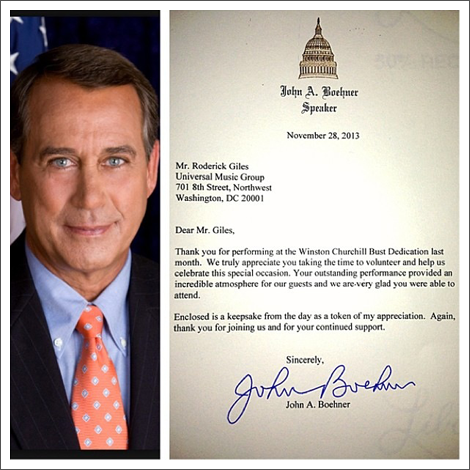 Giles Music Group, LLC has received many acknowledgements about our performances, including a letter of appreciation from Speaker of the United States House of Representatives, John Boehner.
If you would like to provide feedback, please select Email under the contact Information.
Learn More
Do not hesitate to

contact us if you need detailed information about our previous events and performances.
Roderick Giles was featured in The Daily Express for a sold out performance honoring Rev. Dr. Martin Luther King.

Click here to read the article.